Copper Search (ASX: CUS) is targeting world class Copper-Gold deposits within the Gawler Craton of South Australia.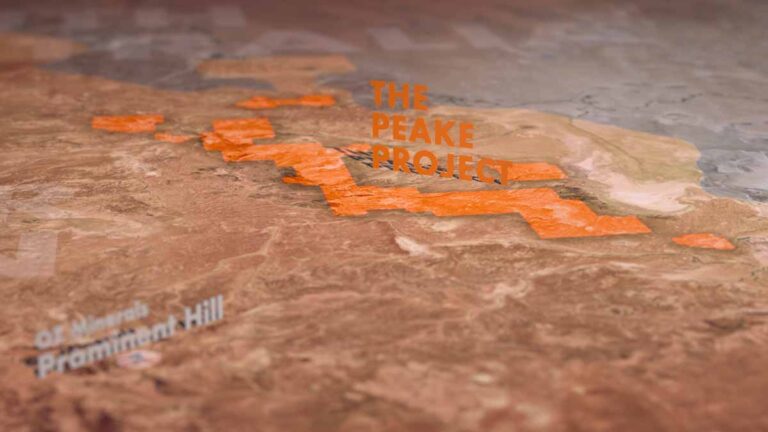 The Peake Project is located in the Gawler Craton in South Australia. This is a world-class mining district and is endowed with over 100 million tonnes of copper and 110 million ounces of gold. 
Copper Search's tenements cover over 5,000 sq km giving the company a strong ground position in the district. 
Copper Search was founded with the mission of targeting world class copper-gold deposits within the Gawler Craton of South Australia. The company raised $12 million in a well-supported IPO and began trading on the Australian Securities Exchange in September 2021.
It is currently being led by CEO Duncan Chessell and an experienced board.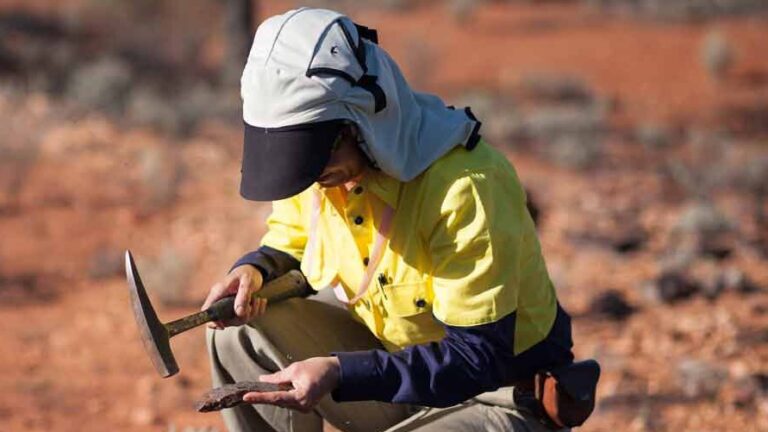 "To meet zero-carbon targets, the mining industry would have to deliver new projects at a frequency and consistent level of financing never previously accomplished…"
 – Wood Mackenzie Report (2022)
Watch this excerpt from CEO Duncan Chessell's recent Investor Presentation at the RIU Conference and see what he thinks about the future of Copper.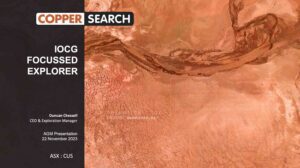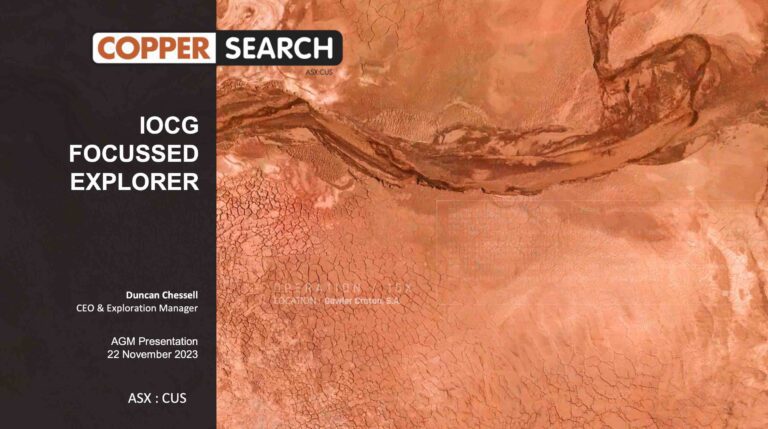 Copper Search Ltd (ASX: CUS) is pleased to provide investors with the opportunity to watch an Investor Presentation from CEO Duncan Chessell. The presentation covers the ongoing drilling plans for the high-priority IOCG targets at the Peake Project.
Read More
ENTITLEMENT OFFER NOW OPEN TO SHAREHOLDERS
Copper Search Limited (ASX: CUS) is currently conducting a non-renounceable entitlement offer open to all eligible shareholders. The company has lodged a prospectus in relation to the entitlement offer with the Australian Securities Investment Commission (ASIC).
Latest Investor Presentation
Get all the latest news with this new Investor Update and Presentation from CEO Duncan Chessell, recorded while in the field at the Peake Copper Project. (15min)

Released on 25 October 2023