EXPLORATION
The September Quarter saw Copper Search expand its drilling program at the Peake Project in the Gawler Craton, South Australia. The Peake Project is prospective for Iron-Oxide-Copper-Gold (IOCG). The ongoing drilling program has been designed to test multiple largescale targets identified during an extensive project-wide review and by geophysical surveys undertaken over the last 12 months.

During the September quarter, the Copper Search team, drill tested three high-priority targets and conducted new geological surveys to refine targeting on potential follow-up drilling programs. All the new data collected has led the exploration team to focus its efforts on the Karari Shear Zone (KSZ). This geological structure runs NE-SW through the project and has proven to be fertile with IOCG-style drill intersections 18km apart at the neighbours (AIC Mines/BHP) Wills Prospect and CUS Target AC23.

Preparations for a six-hole RC drill program to follow up previous success from a single hole at Target AC23 were also made, with that drilling underway at the time of writing.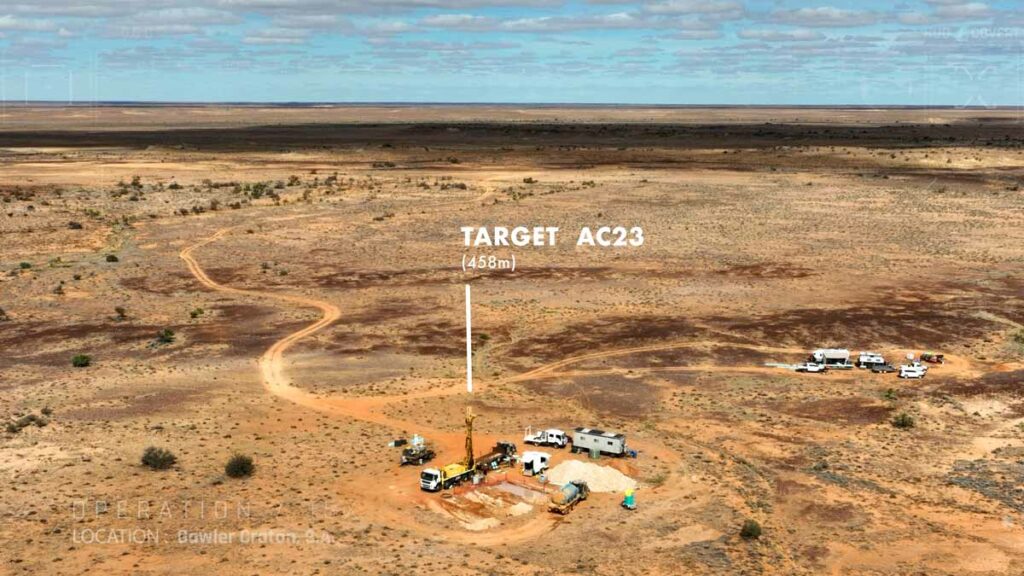 CORPORATE

The cash position at 30 September 2023 was $3.7 million.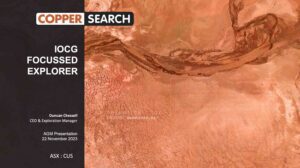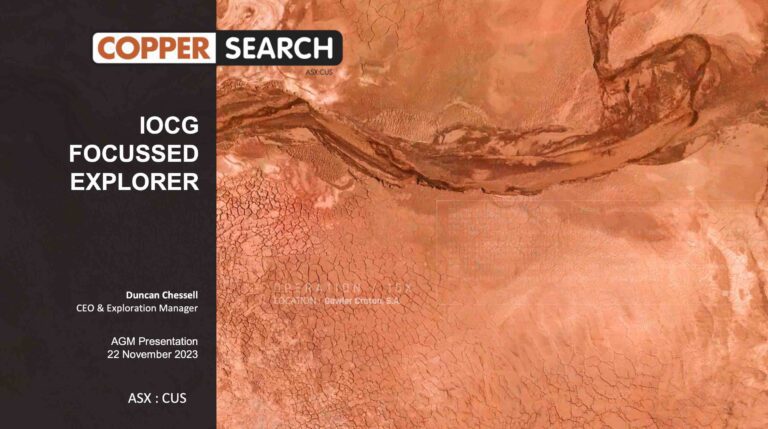 Copper Search Ltd (ASX: CUS) is pleased to provide investors with the opportunity to watch an Investor Presentation from CEO Duncan Chessell. The presentation covers the ongoing drilling plans for the high-priority IOCG targets at the Peake Project.
Read More