Copper Search Ltd (ASX: CUS) (Copper Search or the Company) is pleased to advise that it has successfully received commitments to issue up to 7,692,308 fully paid ordinary shares in the capital of the Company (Shares) at an issue price of $0.13 per Share, under a private placement to sophisticated, professional and institutional investors (Placement), to raise $1.0 million (before expenses).

In addition to the Placement mentioned above, the Company intends to issue up to $214,000 of Shares to Directors of the Company and other significant shareholders who require Shareholder approval – Shareholder approval will be sought at a meeting of shareholders to be convened in the coming weeks.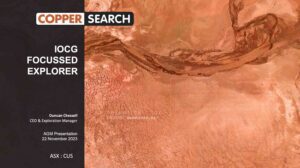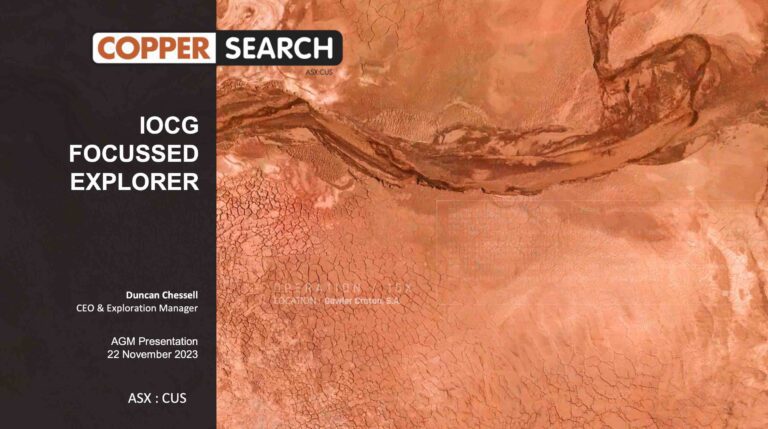 Copper Search Ltd (ASX: CUS) is pleased to provide investors with the opportunity to watch an Investor Presentation from CEO Duncan Chessell. The presentation covers the ongoing drilling plans for the high-priority IOCG targets at the Peake Project.
Read More