The Explorers Podcast:
Copper Search Are On The Hunt For Cloncurry Style Copper In SA's Gawler Craton
Copper Search's CEO Duncan Chessell recently sat down with Barry Fitzgerald for the Explorers Podcast. Listen to this 22min conversation to get a deeper understanding of the upcoming drilling program at the Peake Project.
MORE FROM THE INVESTOR CENTRE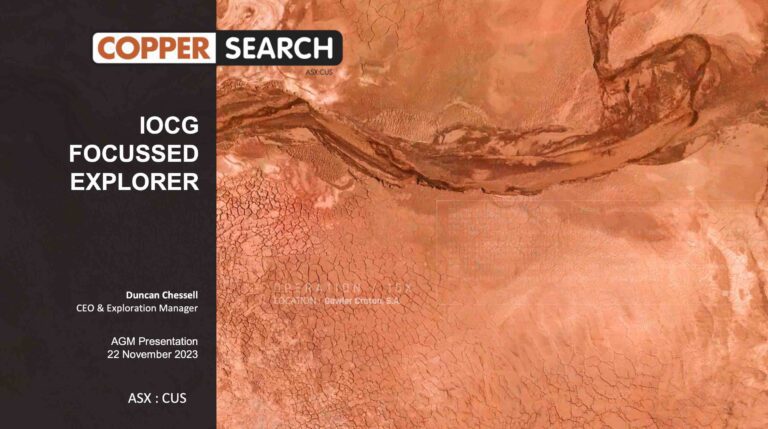 Copper Search Ltd (ASX: CUS) is pleased to provide investors with the opportunity to watch an Investor Presentation from CEO Duncan Chessell. The presentation covers the ongoing drilling plans for the high-priority IOCG targets at the Peake Project.