During the quarter the Company completed extensive ground-based geophysics surveys (gravity and IP) to prioritise potential IOCG drill targets on the southern half of the Peake Project. This complemented the extensive gravity surveys carried out in early 2022 by the Company and followed a detailed review to re-rank all exploration targets across the Company's Gawler Craton tenements. The final processing of this data is almost complete.

The team also obtained heritage site clearances and applied for drilling approvals for a planned March start to drilling activities. The Company intends to drill test the highest-ranked targets in Phase One of a multi-phased drilling program on the Peake Project.

In parallel to drill testing, the exploration team will continue conducting a near-miss analysis of previous drill holes in the region. This technical deep dive will enable the Company to analyse the results of the planned drilling more robustly and may identify a near miss from historical results. In IOCG mineral systems, a major discovery can be missed by as little as a few hundred metres, and it is rare to strike the centre of an IOCG deposit in the first drill hole. Therefore, the importance of recognising a near-miss is critical. The exploration team is building a thorough multi-element geochemistry and alteration near-miss analysis model in the context of the rock types present in the Peake Project.

Results of the infill ground-based geophysics (IP and gravity) program will be announced in early February, well ahead of planned drilling in late March.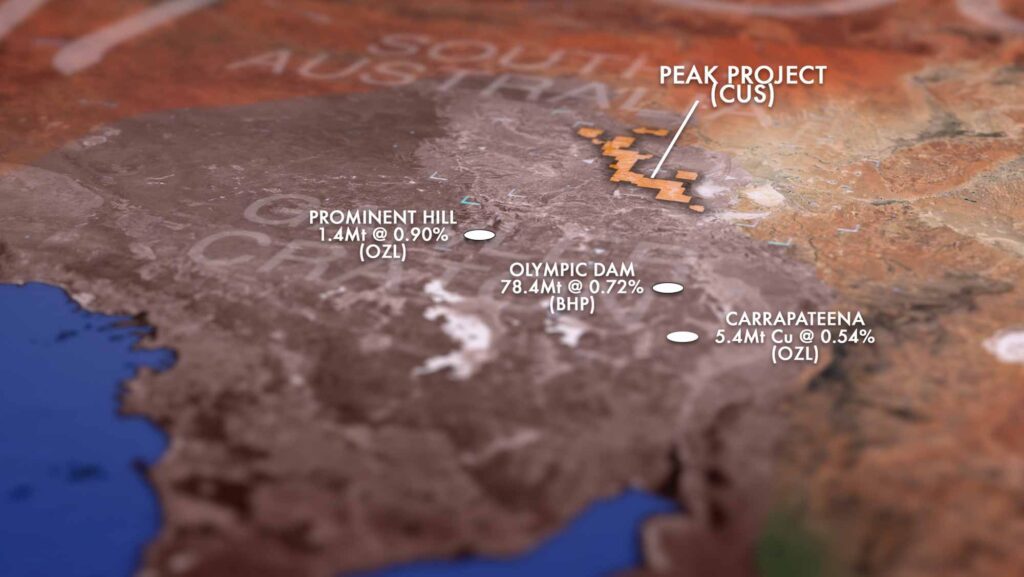 The Gawler Craton is a world-class mining district in South Australia and is endowed with over 100 million tonnes of copper and 110 million ounces of gold. Copper Search's Peake Project covers over 5,560 sq km giving the company a strong ground position in the district.
Cash position at 31 December 2022 was $7.6 million.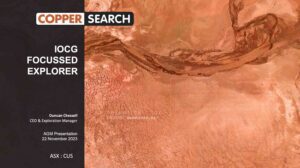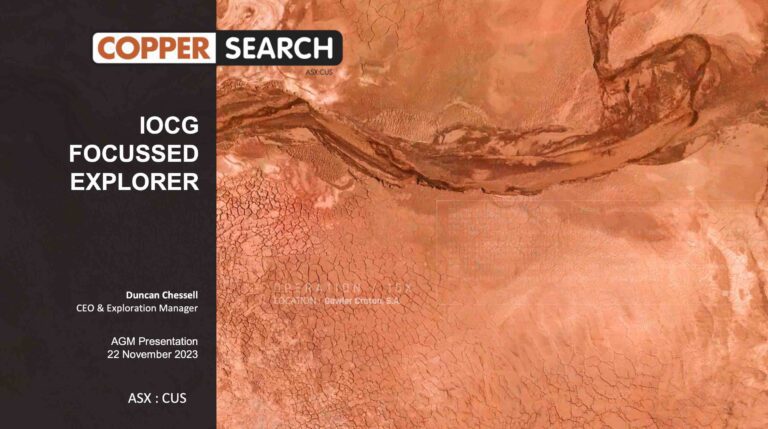 Copper Search Ltd (ASX: CUS) is pleased to provide investors with the opportunity to watch an Investor Presentation from CEO Duncan Chessell. The presentation covers the ongoing drilling plans for the high-priority IOCG targets at the Peake Project.
Read More