A detailed review was completed to re-rank all exploration targets across Gawler Craton tenements using geological information from drilling to date and newly acquired geophysical data.
Highlights and recommendations of the Project review
Focus on the flagship Peake Project in the NE Gawler Craton, prospective for large- scale copper (IOCG) deposits
A detailed project review has identified over 20 shallow potential IOCG targets less than 500m deep and a further six deeper targets at the Company's Peake Project
Drilling at the Billa Kalina Project and review of the North Titan Projects have
downgraded prospectivity and will be relinquished
The Gawler Craton is host to world-class IOCG deposits and includes Carrapateena
and the world-renowned BHP Olympic Dam Mine
Targeted infill geophysics (IP, gravity and AMT) surveys will inform the final target
ranking and refine drill collar locations
Extensive 6-month drilling program to commence in 2023
A revised exploration strategy completed by the newly formed exploration team, using
a mineral systems approach and incorporates multiple big data sets, innovative peer- reviewed emerging techniques, and well-established conventional exploration methods
Cash position of $8.2 million at quarter end 30 September 2022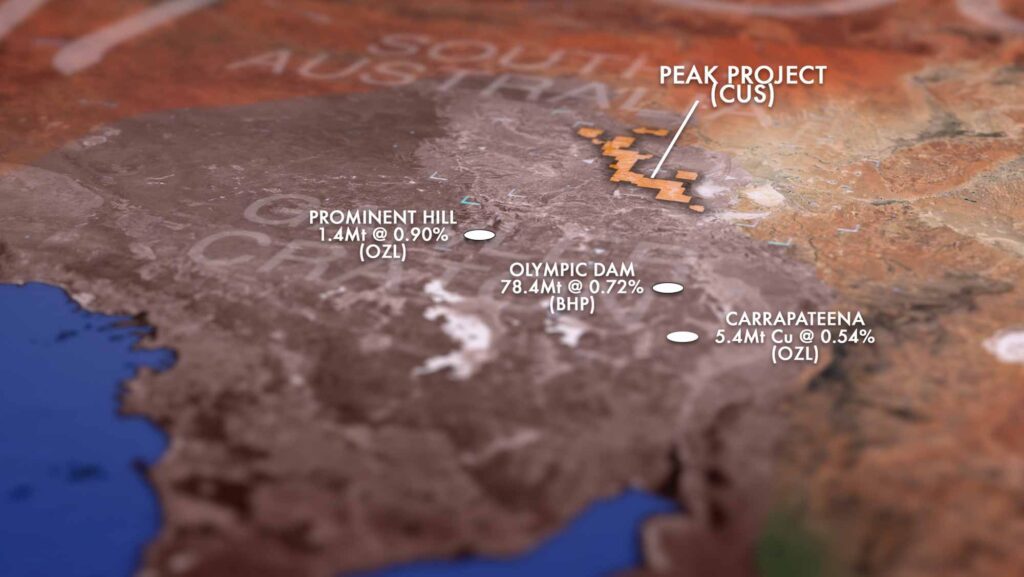 The Gawler Craton is a world-class mining district in South Australia and is endowed with over 100 million tonnes of copper and 110 million ounces of gold. Copper Search's Peake Project covers over 5,560 sq km giving the company a strong ground position in the district.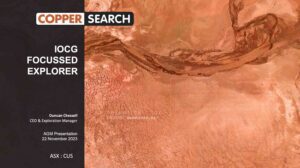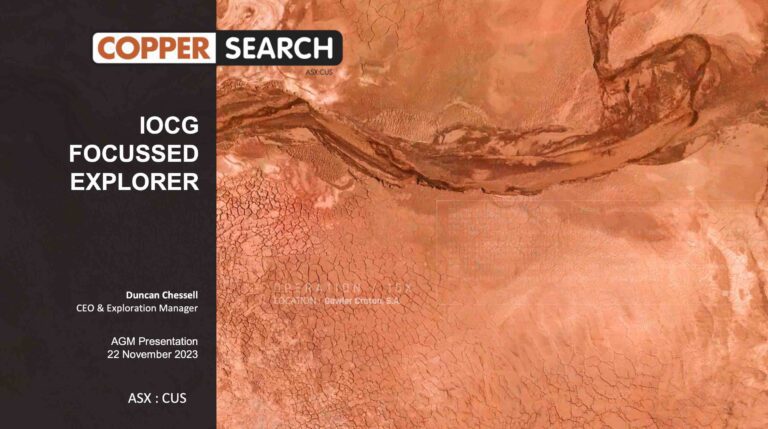 Copper Search Ltd (ASX: CUS) is pleased to provide investors with the opportunity to watch an Investor Presentation from CEO Duncan Chessell. The presentation covers the ongoing drilling plans for the high-priority IOCG targets at the Peake Project.
Read More