EXPLORATION
The June Quarter saw Copper Search commence a significant drilling program to test multiple large-scale IOCG and ISCG targets developed via extensive project reviews and geophysical surveys over the previous 12 months. Drilling was commenced at the company's Peake Project in the NE corner of the Gawler Craton, South Australia, in April.
Diamond core drilling to test Target AC23 (Drill hole 23PK01) was completed to a depth of 458m. Assays received in late July indicated that Copper Search had intersected multiple intervals of IOCG(U)-style mineralisation with copper present from 122m. Intersections included: copper up to 0.45%; gold up to 5.35 g/t Au; uranium up to 64 ppm; and IOCGU pathfinder elements Ce+La up to 2,025 ppm. (Iron Oxide Copper Gold Uranium)
This is an excellent result for the first drill test of the program and highly encouraging for the prospectivity of this emerging copper district in the Peake and Denison Domain of the Gawler Craton. Drilling at Target RH02 was also completed to 622m but did not intersect significant visible sulphides.
Drilling is now underway at Target AC30 – located 5km to the South-West of AC23- interpreted as a structurally controlled Iron Sulphide Copper Gold style mineral system.
During the quarter, the exploration team continued to analyse the airborne electromagnetic (AEM) surveys flown across the Northern half of the project and conducted field visits and mapping of regional prospects. This data is being used to update the litho-structural models of the Peake Project and assess anomalies to add to our pipeline of drill targets.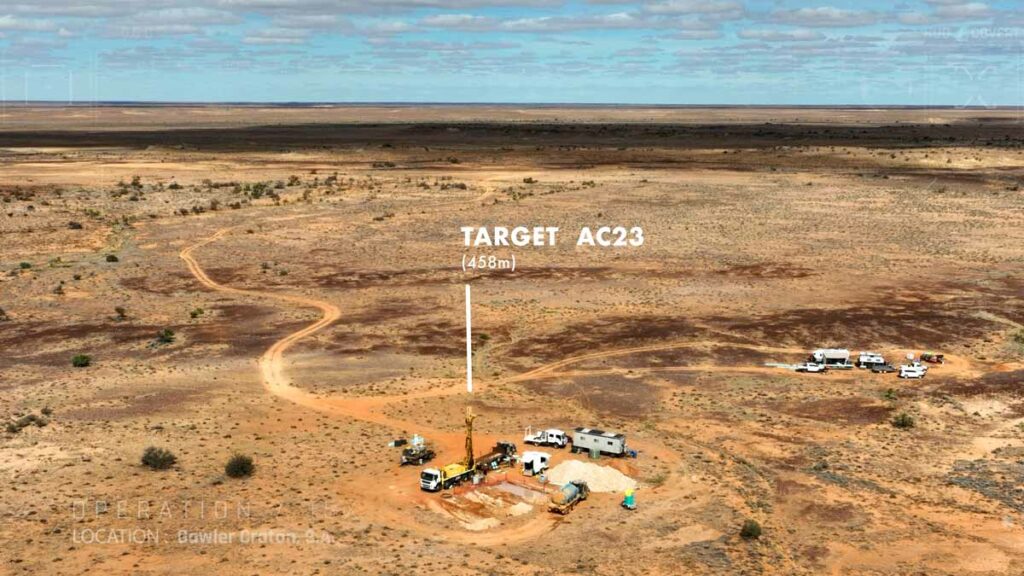 CORPORATE
On the corporate front, Copper Search's Company Secretary, Jarek Kopias, was appointed as the CFO (Chief Financial Officer).
The cash position at the quarter that ended 30 June 2023 was $5.8 million.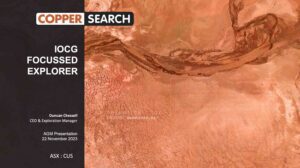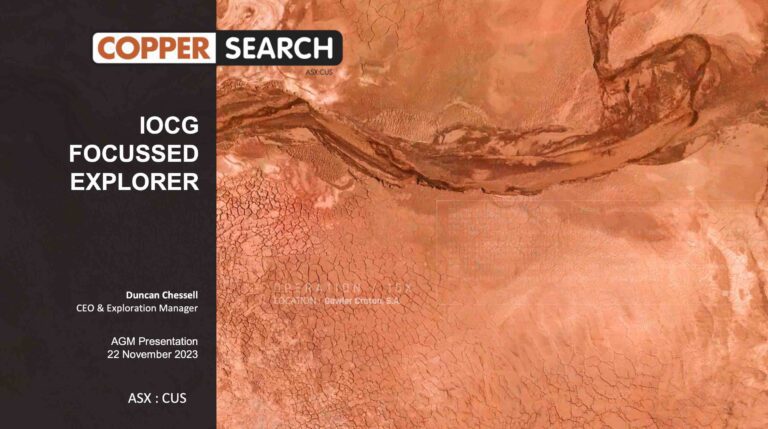 Copper Search Ltd (ASX: CUS) is pleased to provide investors with the opportunity to watch an Investor Presentation from CEO Duncan Chessell. The presentation covers the ongoing drilling plans for the high-priority IOCG targets at the Peake Project.
Read More